Disclosure: This post is intended for an audience of adults age 18 and older. This shop has been compensated by Collective Bias, Inc. and its advertiser. All opinions are mine alone. #CueTheNewYear #CueVapor #SatisfactionAtLast #CollectiveBias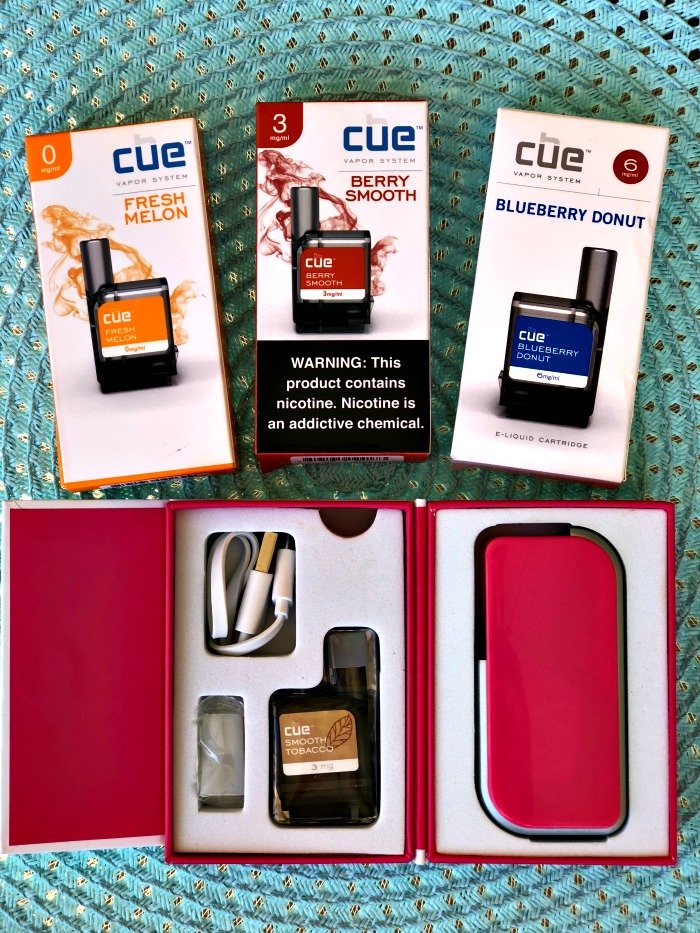 The Cue™ Vapor System
My husband and I are occasional vapors and have tried many different products, systems and flavors. We've gone through the vape products with glass tanks, separate coils, and bottles of drippy vape juice. Even though we enjoyed the once in a while vape session, it was bothersome to carry around the vape, bottle of juice, and charging cord.
Also, whenever we had a problem, it took a rocket scientist to figure out what coil was correct and we got it wrong even with "expert" advice from vape shops. This left us with an inconsistent experience where the vape either hit too soft or too hard.
We heard about the Cue™ Vapor System and couldn't wait to try it. You can purchase this online or check the store locator to find a location that sells it near you! We found ours at our local Fry's store. You can also sign up for their subscription program and save 15% on cartridges! The brand promises Vaping. Made simple.™
Choose the Cue Vapor System
They offer the Cue system in six different colors – white, black, blue, red, pink or orange. I ordered the Pink Cue Vapor System.
Here is what is included:
(1) Cue Vapor Device
(1) 5-ml Smooth Tobacco Flavor, 3 mg/ml Nicotine
(1) Micro USB charging cable
(1) Buddy tip (For sharing Cue)
Instruction Manual
After receiving my Cue products, I could not believe how the device is so simply designed. Anyone can take it out of the box, insert a cartridge and vape. The pre-filled disposable E-Liquid cartridges come in multiple flavors and three nicotine strengths.
I purchased Berry Smooth, Fresh Melon and Limited Edition Blueberry Donut. My husband and I enjoyed all the flavors but the Limited Edition Blueberry Donut was our favorite.
Now I'm going to show you how easy it is to put the Cue Vapor together and start using.
How to Use the Cue Vapor System
You will start by charging the battery in the Cue and waiting for the light to turn green which means, the battery is fully charged.
Next take your Cue E-Liquid Cartridge and remove it from the package.
Make sure to remove the silicone cover.
You will also remove the 3 plugs shown above. This is very important so you will have the most optimal experience! The airflow that comes through the holes on the side is required to create vapor. If you are someone that draws vapor quickly, the holes on the side help cool the vapor off. You can keep one of the plugs on the side in if you want less air flow through your device.
Insert e-liquid cartridge into the Cue device at a slight angle, and push mouthpiece towards the device until it clicks into place.
It should look like the above picture.
Rapidly click the button five times to turn device on or off. The light will flash to indicate it is on. When you first try using the Cue, be sure to inhale slowly. As you use your Cue more, you will become accustomed to the power and the draw you prefer.
All in all, we had a very positive experience with the Cue System. Neither my husband nor I are willing to invest the time to learn the finer points of vaping. However, we would like to indulge from time to time without having to consult with a vape shop or learn from trial and error what devices and combination or parts work for us.
Additionally, we don't want to have to work with drippy, messy vape juices when Cue Vapor has a cartridge that is a pre-filled, disposable cartridge. Cue Vapor has made enjoying an occasional vape much easier and much more pleasurable. If you choose to vape, there is not an easier way.
Ready to give Cue products a try? Find out where to purchase Cue Vapor Systems.
NOT FOR SALE TO MINORS. California Proposition 65 Warning Statement: WARNING: This product can expose you to chemicals including nicotine, which is known to the State of California to cause birth defects or other reproductive harm. For more information, go to www.P65Warnings.ca.gov. WARNING: This product contains nicotine. Nicotine is an addictive chemical. Cue™, the Cue Logo and Vaping. Made Simple.® are trademarks of Digirettes, Inc.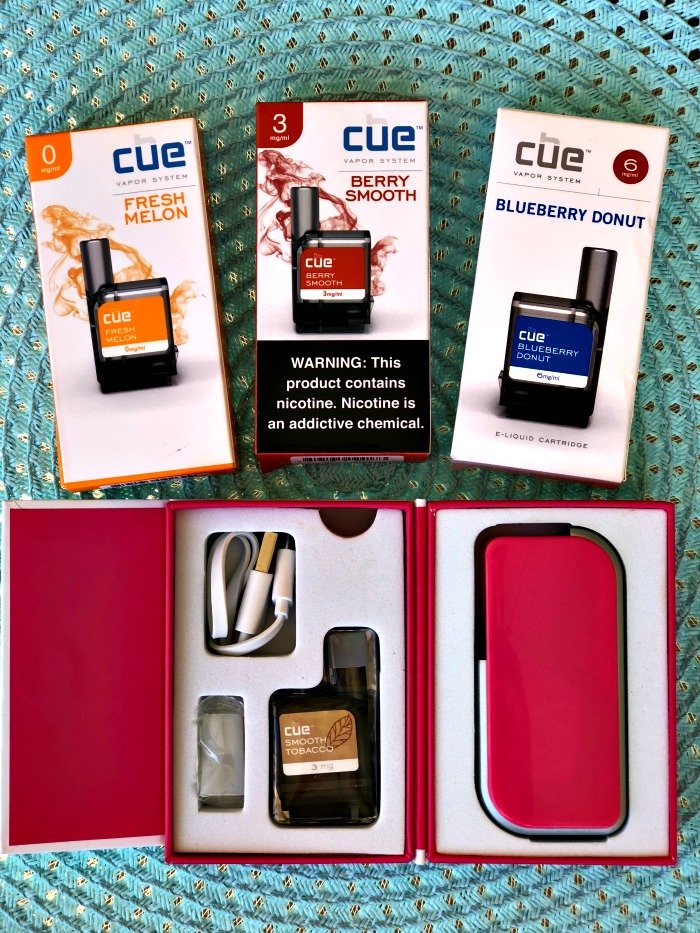 Crushing New Year's Goal by choosing Cue Vapor System
was last modified:
May 26th, 2018
by